| | |
| --- | --- |
| | • 09-20-2018 - GAS CITY IS OPEN: We have now opened a 2nd location for your convenience. Our Gas City office is located at 200 E. Main Street, across from Town Hall. The office hours are Mon-Thurs 8am to 4pm and open Fri, 7am to 5pm. An ATM is available for your use as well. |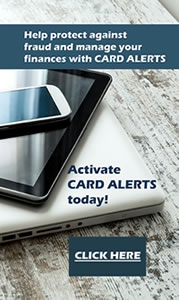 Savings Accounts:

You are initially required to open a savings account with a minimum deposit of $5.00 (one share). This makes you a part owner of the Credit Union with all services you qualify for available to you.
No service charge for active accounts.
You'll find saving is easier with a convenient payroll deduction or direct deposit of your net check.