| | |
| --- | --- |
| | • 06-16-2016 - UPDATED DEBIT CARD INFORMATION!!!: ALL Debit Card purchases at WAL-MART and MEIJER STORES must be in the form of a Debit transaction using your 4 digit PIN Code. NO CREDIT TRANSACTION WILL BE APPROVED! |
| | • 06-13-2016 - : |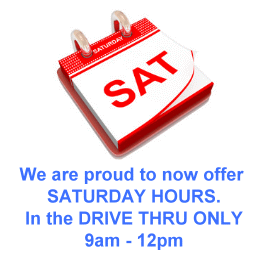 NOTICE: PLEASE BE ADVISED THAT THERE ARE SEVERAL DATA BREACHES RECENTLY USING DEBIT CARDS! WE ARE NOT AWARE OF THE SOURCE, HOWEVER, WE ARE INVESTIGATING. THIS IS NOT AN INTERNAL BREACH! PLEASE BE CAUTIOUS WHEN USING YOUR DEBIT CARDS, WE ASK THAT YOU DO NOT USE A PAY AT THE PUMP FOR FUEL AND WE ASK THAT YOU PLEASE USE YOUR DEBIT CARD AS A DEBIT (NOT A CREDIT) AND INPUT YOUR PIN EACH TIME.
FOR LOST OR STOLEN DEBIT CARDS, AFTER HOURS, PLEASE CALL (800) 523-4175.