Home Banking Online Access
Free 24 hour account access with the click of a mouse. Enjoy easy online banking. It's safe, secure, and convenient! Click to self enroll below or visit the credit union to apply and obtain a password.
Check balances
Transfer money
Make loan payments
View your account history
View and print copies of your cancelled checks
View monthly and quarterly statements online. Why wait for your statements to arrive in the mail? Switch to e-statements and view statements at your convenience.
Access online bill pay
Visit Home Banking to ENROLL NOW!
If you need assistance, please  Download Instructions Here.  or call us.   Main office 765-662-3969, Toll Free: 888-5 CSCFCU (888-527-2328)
NOTE: The IOS (Apple) App and the Android (Google) App is NOW available for download.
Goto to the Google Play store and search for RSCFCU.
Or you an go to your Apple App store and search for RSCFCU.
The android app is able to be downloaded and used.
https://play.google.com/store/apps/details?id=com.rsin.mobilebanking.live
The apple app is able to be downloaded and used?
Sign-up Instructions for Home Banking: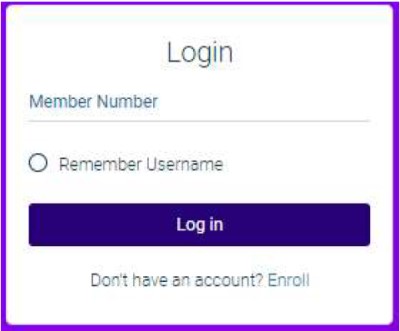 2. First time users will need to select "Enroll".  They will need to enter their member number, email address, postal code, and birth date. They will then need to click the box to acknowledge the User Agreement and click the box labeled "Sign Up".
NOTE: You do not need to have an email address on file with the credit union in order to enroll in home banking. However, if any other information above doesn't match what is on file, you will get the following message.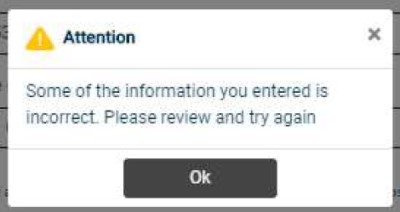 If you are certain that the information being entered to enroll is accurate – you will need to contact the CU and have them correct the information in your Member Properties.
If all of the information is acceptable once you click on the "sign-up" button you will receive the following pop-up and be sent back to the front page.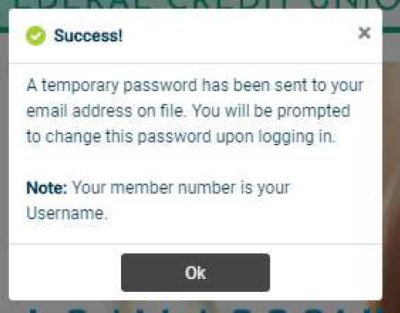 The email will look like this. NOTE: if you do not receive this email, check your spam folders.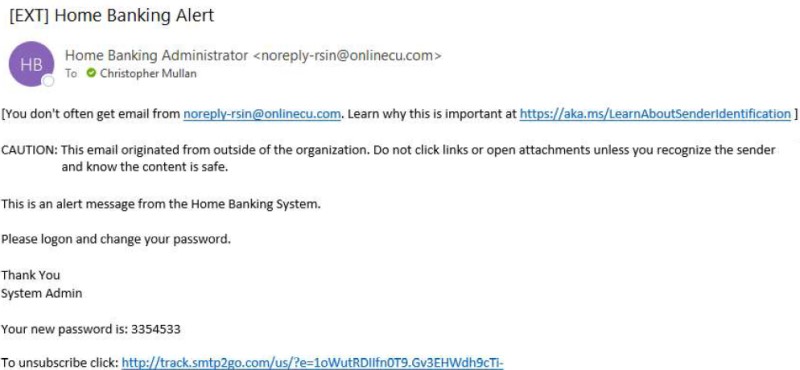 Using your member number for the username and the temporary password sent to your email, you should log back into home banking. Also, this will now prompt the user to update their password. The new password should contain a minimum length of 8 characters w/ upper case, lower case, and numbers in it.
Should the new password not meet the Credit Unions required standards of a password, you will get this message when you hit "Update Password."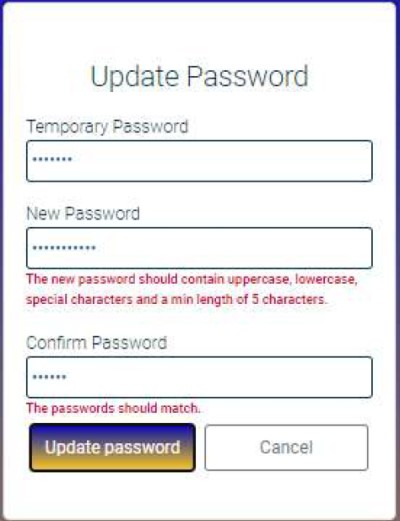 You will then have to answer a series of three authentication questions and select a "confidence word." There is a choice of different authentication questions if you select the arrow next to each question. After selecting the
desired question, please input your desired answer.

a. If you log-in from another computer, the system will make you answer one of your Authentication Questions to verify who they are.
b. Confidence Word: This is a word or phrase that will show on their login screen to let you know that you have come to the authentic site for Home Banking.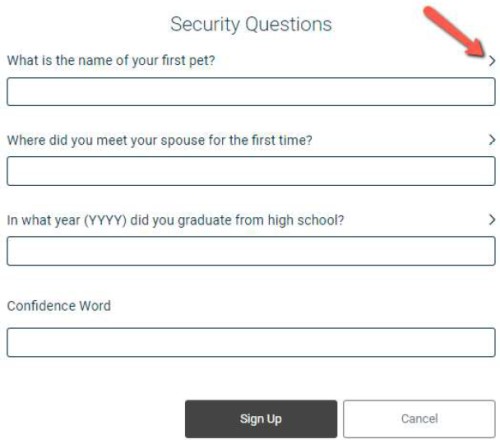 After completing Authentication Questions, you should automatically be signed into your home banking.

Get your statement online! Use online banking—Home Banking, to access the "Get Member Statements" link. Click that option to receive eStatements instead of paper statements, or ask your credit union member service representative to set your account up for online statements only.