| | |
| --- | --- |
| | • 09-20-2018 - GAS CITY IS OPEN: We have now opened a 2nd location for your convenience. Our Gas City office is located at 200 E. Main Street, across from Town Hall. The office hours are Mon-Thurs 8am to 4pm and open Fri, 7am to 5pm. An ATM is available for your use as well. |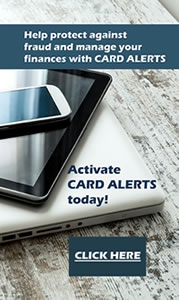 Individual Retirement Accounts (IRA's):

In addition to our traditional IRA, we also offer Roth IRA and Educational IRA.
Competitive rate.
Dividends are paid quarterly.
IRAs can be established by any working member meeting eligibility criteria. This is a sound way to save for retirement or education. It allows you to accumulate savings with tax-deferred compounding of interest until the money is withdrawn. A member can invest in the account on a yearly basis up to a maximum limit set by the IRS.
We offer IRA Certificates, a great option for rollovers.