| | |
| --- | --- |
| | • 09-20-2018 - GAS CITY IS OPEN: We have now opened a 2nd location for your convenience. Our Gas City office is located at 200 E. Main Street, across from Town Hall. The office hours are Mon-Thurs 8am to 4pm and open Fri, 7am to 5pm. An ATM is available for your use as well. |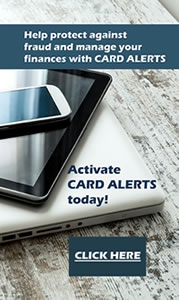 Wiring Money

For quick and safe transfer of funds to or from a domestic destination, call our Member Service Department at 765-668-3969 or 765-668-8885.

Incoming wire for member Instructions:

Wire to:


Alloya Corporate Federal Credit Union
4450 Weaver Pkwy
Warrenville, IL 60555
ABA Routing #2719 87 635

Further Credit to:


Riverside Community FCU
101 N Washington Street
Marion, IN 46952
ABA Routing #2749 75 107


Final Credit to:


Member Name
Member Address
Member CIty, State, Zip
Member Account #

Fees:


Incoming Domestic/International: $0
Outgoing Domestic: $20

Money Orders and Cashier Checks
Available in any amount. You may purchase money orders and sign them or cashier checks and a credit union representative will sign them.